If you're experiencing a DENTAL emergency, or need to schedule an appointment with one of our SPECIALISTS, please call our office directly at (757) 394-8737.
See How We're Helping to Deliver Safe Smiles Everyday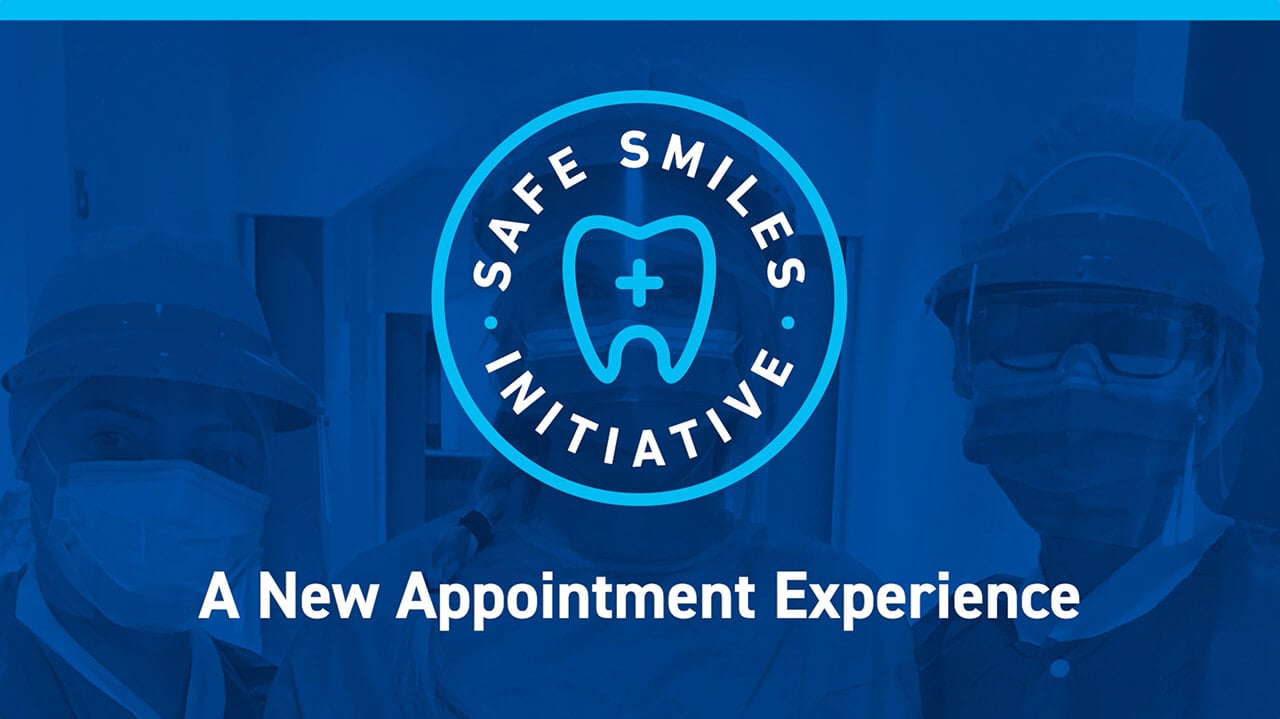 Office Hours
Monday

8:00 AM – 6:00 PM

Tuesday

8:00 AM – 5:00 PM

Wednesday

8:00 AM – 5:00 PM

Thursday

8:00 AM – 5:00 PM

Friday

8:00 AM – 5:00 PM

Saturday

7:30 AM – 12:00 PM
* Office staff only on Friday Every 3rd Saturday of the month
CareCredit
CareCredit is a healthcare credit card designed for your health and wellness needs. Pay for the costs of many treatments and procedures through convenient monthly payments.
Our patients leave smiling


Konikoff Kids totally exceeded my expectations for my daughter's first dental visit. The staff was phenomenal. Everyone was friendly and ensured my daughter was comfortable. They were available for any questions that I had. I am so impressed that I am considering moving my older daughter to Konikoff Kids!

Chonise T.



We have found a dental experience that my kids actually LOVE to come to and they are never ready to leave. We literally use to have prepare and calm my oldest just to get him in the car. Now he looks forward to seeing his dentist because he feels cared for! All three of mine do. That means so much to us. Thanks to all who create a fun, loving and peaceful environment for dental care! -Beth

Beth L.



The dentist is sometimes scary for kids (and adults) but this man is MADE for this job. The kids adore him and his staff. Everyone is wonderful, there's plenty to keep the kids busy and I'm always in and out fairly quickly. I never want to take my kids anywhere else. Highly recommend them to absolutely anyone that will listen.

Jasmine L.



My daughter went here for her first dentist appt at 3 years old, she was very nervous but the wonderful staff made her at ease. So glad my co-worker referred me.

JNicole J.



This is by far the best kids dentistry around!!! My 6 year started coming here at 3.5 years old along with my other 2 kids. Prior to Konikoff Kids, she had major anxiety about seeing a dentist period. Dr. Herce with his gentle nature soothed her anxiety and now she beats her big sister running to get upstairs to the office. Dr. Herce, Dr. Amy, and the staff are super friendly and pleasantly profes…

Sharon M.



Took my daughter for her first dentist appointment here. The staff was so friendly and did an awesome job making her feel comfortable with the new experience! I would definitely recommend them!

Lauren U.



My children enjoy coming here. The staff is very friendly and the wait isn't usually too long.

Kayla K.



They are beyond patient and caring with our three who are always giving us a hard time at the dentist. Casey in the front office went above and beyond for my dino loving boy. Eunice takes care of you like you're her family and Dr. Amy is simply the best.

Natasha H.



Friendly staff, great clean office, and lots of things for my 2 year old to look at and play with. So glad we chose Konikoff!

Samantha S.



I loooove this office

Ardora D.



The staff is absolutely awesome with kids.

Dean M.



My kids and now grand kids go to Konikoff. We love this place and how gentle they are with the girls. The place is clean and staff is awesome! Highly recommend!

Iris Z.



Very friendly staff, they love what they do. My kids love it too.

Karen F.



Great experience every time!!

Peggy P.



Very friendly staff

Raign B.



The staff spent time with my child. Interacting and talking with him. Dr Amy was so comforting and relaxed. I really enjoyed the experience.

Amy W.



The kids love it here. Always a great experience :)

Crystal C.



We've been coming here for a couple visits now. The office is very oriented towards kids with iPad stations and a movie on in the waiting room. The same movie plays above all of the chairs so the kids can keep watching and not stress about the teeth cleaning, my kids loved it! I also love the fact I can request we have the same hygienist every time and keep my kids together at the appointmen…

Kim C.



Great experience for kids.

Renee A.



Always such a great experience when we have to visit Konikoff Kids! We love the staff and everyones positive attitudes!

Terry C.



They are beyond patient and caring with our three who are always giving us a hard time at the dentist.

Natasha H.



Very pleasant staff.

Lee S.



The whole experience is pleasing to me and my 3 year old. From the warm greetings from the front desk to the staff and check out process. We love it!!

Dyshene D.



Aaron loves seeing dr. David. This from a child who would have anxiety attacks before going to his old dentist. Now he actually looks forward to going. Thank you

Jen P.



This place is the best! The front desk, hygienist, and Doctors are always so friendly. They make the kids feel as comfortable as possible. Both my kids (8 & 2) love going for their cleaning. Especially at the end when they get a new toothbrush and a small toy from the treasure box.

Ineabell P.



Super friendly staff and spotless office. My child loves it!

Mallorie B.



My children have never been afraid to visit the dentist because of the atmosphere here. It's not just the design of the office, it's the staff. They're absolutely wonderful.

TCA O.



Love it there. Doctor and rest of staff are so friendly . My daughter loves it and was so excited to win the movie ticket on the scratch off!

Natalie S.



As always the staff and dentists at Konikoff Kids have gone above and beyond to provide my kids with a wonderful kid friendly visit. Dr. Amy and her staff did a great job with a nervous toddler and handled her well. My 6yr can't wait to have her visit with Dr. David later this month. We're so happy we found Konikoff Kids when we moved here 3yrs ago, they've been amazing.

Lyanne F.



Everyone at Konikoff is amazing and makes the whole experience a good one for the kids. Dr. Herce had our kids laughing and us parents! What a great practice, we would go no where else.

Lee A.



Always an easy and relaxing experience for my kid.

Jessica P.



Amazing. My daughter is no longer scared of the dentist and says she wants to go everyday.

Kathryn V.



Dr. Amy and the hygienist were both wonderful. It is clear they love their jobs and were able to explain everything to my 6yr old in layman terms she understood and make her comfortable. I love Konikoff Kids and highly recommend them.

Elizabeth T.



Definitely recommending this office. Brought my son here for his very first dental visit and it was awesome. We were brought back by the assistant Candace and she was very nice and personable. She explained the entire process and made me feel very comfortable. The office is super kid friendly with iPads on the wall and a play block full of things for kids to play with. Even when taken back there i…

Jessica Z.



Dr David has the greatest pediatric dentistry practice I have ever seen.

Anonymous



This place is amazing. My son actually likes going to the dentist.

Tyler W.



this place is awesome LOVE LOVE LOVE!!! THANKS for the outstanding experience

Tyler W.



Simply put, my son enjoyed his visit which included filling cavities.

Chamberlain S.



The place is very clean and the staff's are are all friendly. All my families love to to go there.

Anina N.



The most outstanding service I've ever received for my children's care! Every single staff member is incredibly friendly and welcoming, the atmosphere is fun for the kids, and parent friendly! For example, there is a play area in the exam area for siblings to play, or for the patients to play in between exams or X-rays. AMAZING ESTABLISHMENT!

Olivia Z.



Kid friendly. Jaxon sat in the big boy chair for the first time. The hygienist made him feel very comfortable throughout the whole appointment. Great staff from star to finish.

Jaxon D.



The staff is so friendly and great with children!

Anonymous



Very pleased with the staff and facilities. I appreciated their treatment of my son and the decision to hold off on drilling and filling a very minor cavity in a baby tooth that another dentist wanted to fill. I hope they'll keep accepting Tricare dental, because I would love to continue taking my kids there!

Benjamin B.



Clean facilities, friendly staff. My daughter enjoyed her first dental visit. Look forward to returning!

Kamrin G.



My son loves coming to see Dr David! The visits are always quick and easy. The staff is amazing and always friendly.

Lucas A.



Always amazing! Dr David is always so warm and caring. Took us in last minute and never felt rushed. His support staff is simply the best!

Daniel N.



The staff truly have kind hearts! Super patient and comforting to my little ones. The environment is amazing, fun things everywhere to keep the very impatient occupied!

Aliea C.



Very personable and helpful with my ASD son.

Anonymous



Had an amazing visit! From the moment we walk in we always have a positive experience!

Isaac S.



This was the first visit for our youngest (she is a year old) as always they were amazing. We love the entire staff and always have a great experience!

Grace S.



Always wonderful service and friendly staff.

Anonymous